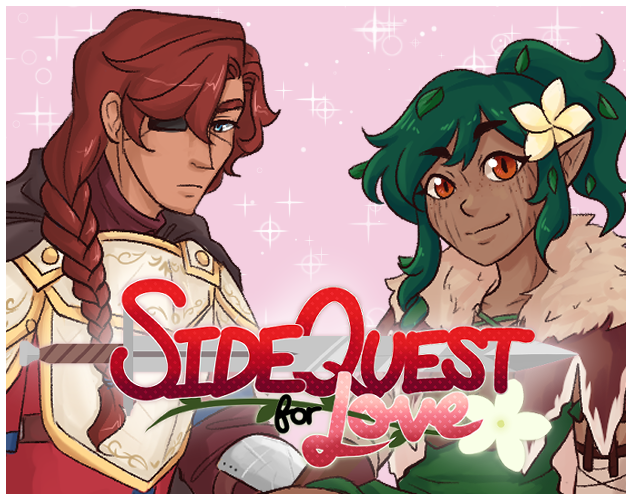 Side Quest for Love
A downloadable game for Windows and macOS
In the large city of Miano, travellers, adventurers, and the like, gather here for new quests, fame, riches, and tourism. Looking to move out of the hustle and bustle of the city you've grown up with, you decide to finally take that leap of faith into the unknown and start your own adventure.
Carefully decide your choices and meet new characters as you progress into a new adventure! Treasures, experiences, and new love await!
Meet the cast:
Nathan Calhord [Nate] - travelling mercenary who takes odd jobs to make ends meet.
Manaria [Mana]- a half-fae half-human girl who lives deep in the forest.
Annibel Lynell [Annie] - an proficient ice mage and a novice potion brewer. [Coming soon]
[This game is currently a demo build/ story & will have more updates in the future!]
Language warning - there are some swears in here, but not very many.
[current demo build done for sjsu art 108 final]
Install instructions
Downloads are available for Mac or PC. The executable for the games has renpy's default mascot icon at the moment. Will have an update when we change it